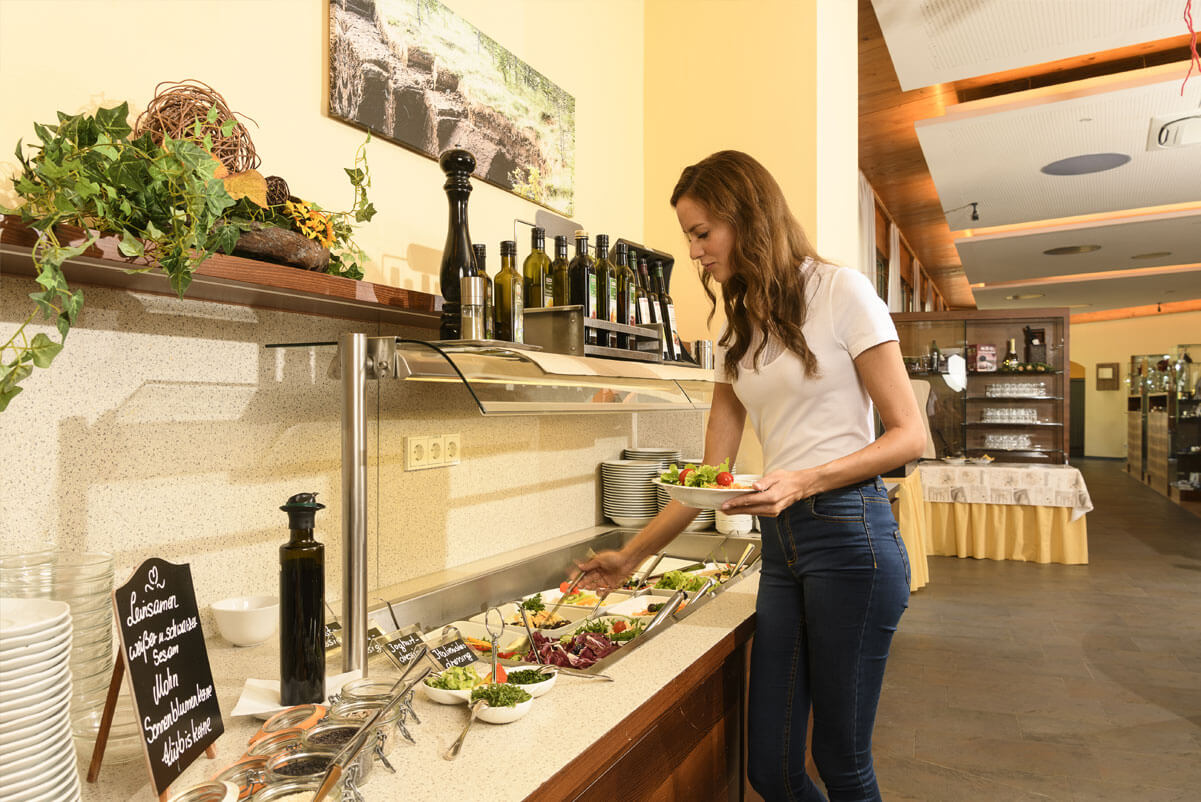 Our Included Services
1. May 2019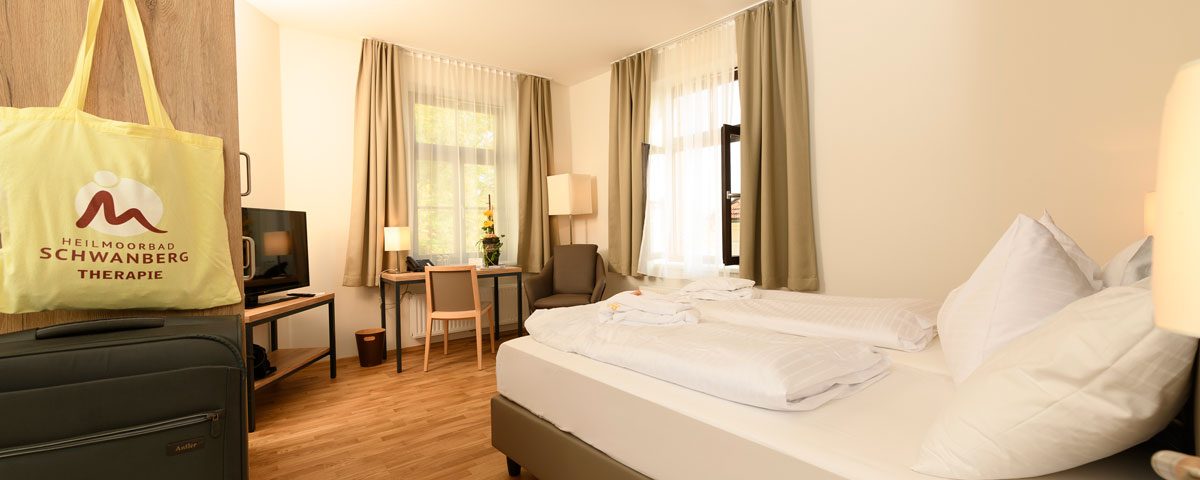 | Room | Price |
| --- | --- |
| Comfort Single Room | € 90.00 p. person |
| Comfort Double Room | € 80.00 p. person |
Overnight with half board
| Room | Price |
| --- | --- |
| Comfort Single Room | € 105.00 p. person |
| Comfort Double Room | € 95.00 p. person |
Overnight with full board
| Room | Price |
| --- | --- |
| Comfort Single Room | € 118.00 p. person |
| Comfort Double Room | € 108.00 p. person |
Accompanying person in the room of the therapy guest
| Room | Price |
| --- | --- |
| with breakfast | € 55.00 |
| with half board | € 65.00 |
| with full board | € 75.00 |
Premium per person, per night
| Room/Service | Price |
| --- | --- |
| Suite | € 20.00 |
| Double room for single occupancy | € 25.00 |
| Suite for single occupancy | € 40.00 |
| Tourism tax | € 2.50 |
| Kur tax | € 1.00 |
Pets:
Dogs are only allowed by appointment and for a fee. In the entire gastronomy, therapy and sauna areas, however, animals are prohibited.
Half board: Half board includes breakfast and dinner. Of course there is also the possibility to book on a full-board basis.
Cancellation policy: The cancellation conditions can be found in the general terms and conditions for the hotel industry in the current version (see also our website)
The prices include VAT, per person, excl. overnight stay tax and are valid from 01/12/2022 until further notice. Subject to change.